Yesterday, OnABlastblog's Matt Banner told us about how writers can use their blogs to find success. He's absolutely BANG on. Everything B2W is now, started with good blogging and social media use. Check out Matt's great guest post, HERE.
So it's a fact that the internet has brought writers much "closer" to the industry in that we can reach out and talk to those we admire and want to work easier than ever before.
In addition, writers can create internet presences, projects and even WHOLE CAREERS online. The barriers are well and truly coming down in the digital age. This is brilliant news, especially for previously marginalised voices, such as women, disabled people and others from BAME and LGBT backgrounds.
That said, by the same token it's easier than ever to screw this RIGHT up. You really can shoot yourself in the foot in a myriad of ways and sabotage yourself before you even get your writing through anyone's door if you don't consider how you're "seen" online, first.
So, if you're yet to take the plunge on social media as a writer, or you're thinking of checking or even cleaning your own online presence up, check out these B2W posts for more:
How To Do Social Media
Yesterday, Matt told us about blogging and how it can help our careers as writers, but it's important to note other "microblogging" platforms such as Twitter, Facebook, Tumblr and other sites can be just as useful to writers in establishing their careers online.
However, writers often resist this. A key complaint or fear is that social media is 'procrastination', but as long as you have good willpower, social media can actually HELP writers stay connected and involved. Here's 3 Quick, Useful And FREE Ways For Writers to Stay Up-To-Date.
By the way, ALL writers should be on Twitter. Really!! Here's why: A Twit's Guide To Twitter (and no, it doesn't HAVE to be a time-suck!).
What's your internet presence like – Not much time? Again, no problem. Check these out. 4 Indispensable Social Media Platforms For Writers. 
Connecting With Writers, Filmmakers & Agents Online is a lot easier than it looks, honest guv! If you try it THIS way.
Writers can get a bad rap online for getting up in everybody's faces with their "book spam", so here's how to use social media to market your novel. 
Crowdfunders have a similar issue with perceived spam, so here's 5 Tips On Making Your Crowd Funding Campaign Stand Out.
DO remember:
 If you want to MAKE  powerful connections using social media, you ultimately have to BUILD relationships. HERE'S HOW.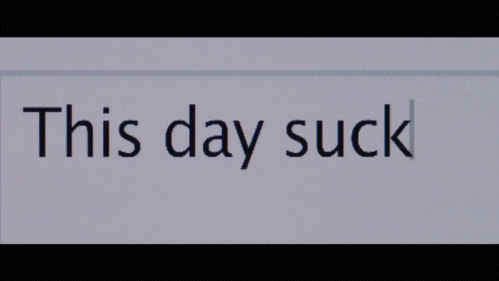 How
NOT

To Do Social Media

Remember, first impressions count. That's just the way it is. Do you know how others perceive you via the world wide web? 5 Ways Writers Kill Their Credibility Online.

Blogs are great. Except when they're not. Here's 10 Reasons Your Blog Sucks.

There are loads of reasons people use social media badly. Here's some of the maddest ones I see on a regular basis: Congratulations! You've Just Totally Shot Yourself In The Foot.

But of course, those aren't the only ones. Here's 6 More Ways To Annoy The Crap Out Of People Online.

5 Killer Social Media Marketing Errors – yes, yes it all seems SO OBVIOUS … but in which case, why do SO MANY people screw this up?? 'Cos they do … Sad but true. Which are the worst you've seen? Share in the comments and remember – don't be THAT guy/gal! 
Good Luck!