So, I found this on Linkedin recently and it really resonated with me. It was from some boardroom – a world not really applicable to writers – but for the me, the sentiment here was really useful. Here's why …
1) Be on time
Being 'on time' as a writer is not the literal, clock in/clock out of 9-5. Rather, being on time is KNOWING WHAT IS GOING ON in your own industry. I'm always shocked by how few writers know who is making what; which publishers are which; which agents are looking (and who isn't); even when competition deadlines are! Yet, having a writing and submissions strategy, plus setting goals and sticking to them, is absolutely key in getting ahead as writer! MORE: 5 Career Strategies For Writers
2) Work ethic
Most writers believe they work hard. But I think working hard is for suckers – we should be working SMARTER. What's more, people will think you're working hard because you'll get so much more done, so you've killed two birds with one stone. If you don't know the difference between the two, check out this great article from WikiHow.
3) Effort
One of my favourite movies last year – surprisingly, to me at least – was Marvel's DEADPOOL. First off, cos 2016 needed a laugh and secondly, because of Deadpool's mantra, which is also mine — MAXIMUM EFFORT:
Deadpool is the kind of guy who will do his best at any given task, but knows how to kick back, too. Whilst his tasks include beating bad guys to a pulp and 'kicking back' means masturbating to a toy unicorn, I think we can all understand the lesson here as writers. MORE: 6 Tips For Boosting Writing Productivity
4) Body Language
Whether online or in meetings, knowing how you present to the world and owning it is key to success in any field. But the best thing is, you can be as weird and wacky as you like when you're a creative and no one cares (unless you're a whinger or an asshole). So whoever you are, embrace it and show the world.
5) Energy
As a caveat to 4) on this list, POSITIVE ENERGY takes you soooooo far in this game. Saying 'yes' is key when the world is full of 'nos' for your work or your worldview.
6) Attitude
Always, writers will say 'Why me?' to which I say, 'Why NOT me?' It's gotta be someone, after all. Seriously. So WHY NOT YOU?
7) Passion
If you love your story, that's a great start. If you don't, stop now. I'm not even kidding. STOP NOW. Find a story you love, or go be an accountant.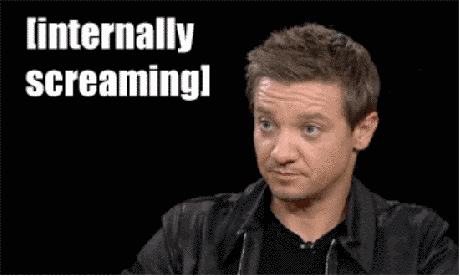 8) Being Coachable
I like to help writers. Sometimes, one will catch my eye and I will try and help them on something specific, in my own time. This will by and large because I think they have some kind of merit, but also because I think they deserve a helping hand as well.
So I'm always surprised by those few who DEFLECT any advance I make to them, either by refuting my advice or not following up any referral I give them. Not because I am hurt or worried about it, but because I feel sorry for them!!! They're so closed off, they don't recognise potential opportunities literally being given to them.
In short, being coachable is not about begging industry pros for help, but rather UNDERSTANDING when and where opportunities are STARING YOU IN THE FACE. MORE: Top 5 Mistakes Pro Writers Make
9) Doing Extra
No one on the planet says, 'You know what I DON'T want? Extra stuff that WILL help me in some way'. 
People ALWAYS love extras. There's a phrase by the way that ALWAYS makes you look awesome >> 'under-promise, over-deliver'. Live by this and you can't go far wrong.
But you know what? That 'extra' doesn't have to come at major cost to you. A *little* extra, or a lot, it performs the same function. People love you for extras, no matter what!! So give them a little extra, not a lot – and avoid burn-out (yes I learnt this the hard way).
10) Being Prepared
Aaaaaand we're back to 1), essentially. KNOWING STUFF cannot be overrated. And it's never been easier to find out!!! I swear the internet was made for us writers … So go get that info, or someone who knows the info. Know your own industry, know what you're doing and where your place is now … and where you're going. It can only help you. MORE: The Number 1 Epic Mistake Nearly ALL Writers Make
Good luck!
Check out my course, in conjunction with Londonswf, at Ealing Studios! Check out all the details HERE, including pix from previous courses and delegate feedback. If you want to be a script reader yourself, or learn how your script gets assessed 'behind the scenes', then this course is FOR YOU.